WORT is committed to keeping you informed about our local music scene. Here are the latest updates.  To add listings contact Music Director Sybil Augustine. Stay tuned for more!
Photo by The Nigmatic on Unsplash
FREE STREAMING CONCERT THIS FRIDAY MARCH 27, 7:30 P.M. CST
MORE INFO: https://bit.ly/3anajay
Witness the first professional orchestra performance at the Hamel Center!
We will be live-streaming our sold-out Hamel premiere performance this Friday, March 27th at 7:30 p.m.
If you couldn't score seats for the in-person performance, tune in for FREE this Friday.
REPERTOIRE
Suppe⎮ Poet and Peasant Overture
Schumann⎮Introduction & Allegro appassionato, op. 92
Jason Kutz, piano
Offenbach⎮Orpheus in the Underworld Overture
Bizet⎮Habanera from Carmen
Kitt Reuter-Foss, mezzo soprano
Bernstein⎮What a movie from Trouble in Tahiti
Kitt Reuter-Foss, mezzo soprano
Saint-Saëns ⎮ Violin Concerto no. 3 in B minor, op. 61
Rachel Barton Pine, violin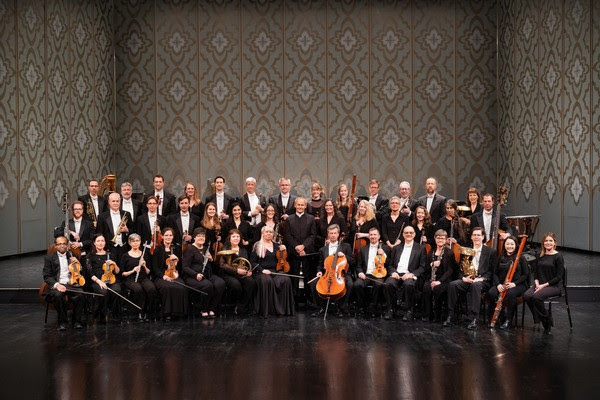 Live music venue updates
From Al Rasho, North St Cabaret:
Right now, we are thinking of reopening April 21-24. Let's see how it goes. I'll be happy to get out of the bunker. Stay healthy.
Other venues and organizations
Madison Area Music Association – 2020 MAMA Awards
After deliberating with the MAMA Board, we have elected to reschedule the 2020 MAMA Awards for SUNDAY OCTOBER 4th. We will still be in the Capitol Theater of the Overture. We sincerely hope that life will be relatively back to normal by then, but of course we will keep you up-to-date if anything else changes.
Please see below for a complete 2020 MAMA calendar update, including the new July date for the Finalist Party at the Brink.
Be well, friends. Sincerest gratitude for your support,
Beth Kille, MAMA Awards Executive Producer
>>>>>>>>POST-COVID19 MAMA 2020 EVENTS TIMELINE<<<<<<<<<<
Dates below are subject to change, pending further information on social distancing restrictions.
MONDAY JULY 20TH – FINALIST ANNOUNCEMENT PARTY at The Brink Lounge 
TUESDAY JULY 21st – Final Round Voting Begins
MONDAY AUGUST 17th-Deadline for Youth Award Submissions 
MONDAY AUGUST 17th– Deadline for Student/Teacher of the Year Applications. 
MONDAY AUGUST 24th– Final Round Voting Ends
MONDAY AUGUST 31st – Student/Teacher of the Year and Youth Awards Announced 
FRIDAY OCT 2nd – SUNDAY OCT 4th– Between the Waves Conference and Music Festival at Madison Concourse Hotel
SUNDAY OCTOBER 4th– 2020 MAMA AWARDS SHOWin the Capitol Theater of the Overture Center